Quran Memorization Class for Kids – iLuvQuran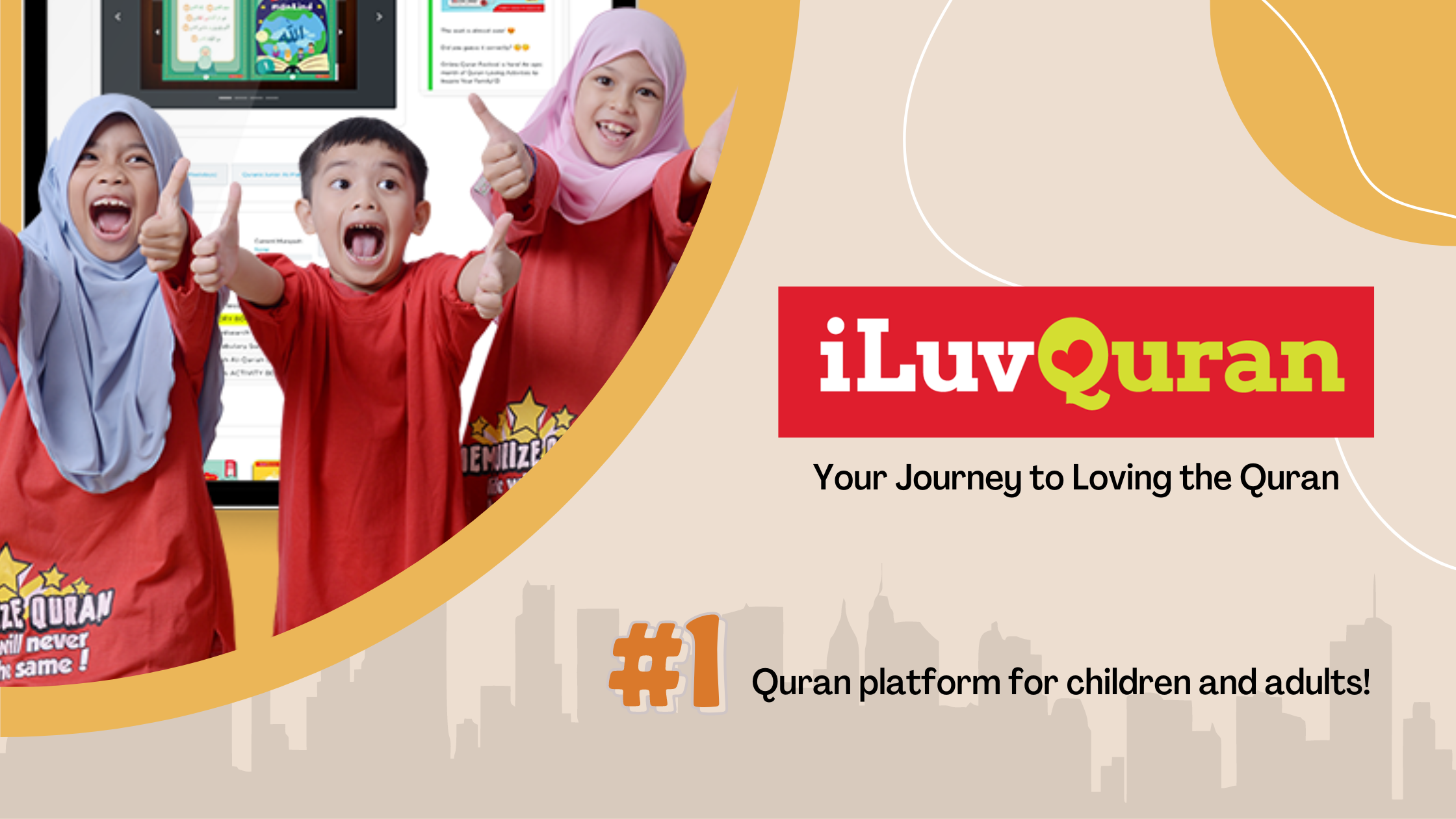 Hi and Assalamualaikum everyone! Today, Cik Min would like to share with all parents out there the best Quran memorization class for kids provided by iLuvQuran. They are indeed exceptional in this area because they have rigid requirements for their Quran teachers, who have created cutting-edge techniques to make Hifdz Quran simple and fun for their students.
Why Should Kids Memorize Quran with iLuvQuran?
1. Qualified Teachers (Al-Hafiz/Hafizah) and Interesting Learning Aids
All of the teachers are well-experienced and have a deep interest in Quran. They also love teaching children in a fun learning environment. Such awesome teachers!
iLuvQuran hires educated teachers and experience in early childhood care as their staff or also known as Dream Team in the organization.
In teaching Quran, interesting learning aids are used, for example, the Teachers Kit, which provides guidance and materials needed to create a stimulating Quranic learning environment.
Meanwhile, the Student Kit introduces children to the Quran by encouraging them to interact with Allah's words in a fun, experiential way, resulting in a lifelong love for the Quran.
2. A Fun and Appropriate Approaches for Kids | Quran Memorization Class for Kids
iLuvQuran uses three approaches, which are kinesthetic, auditory, and visual to cater to different styles of learning among the kids.
Therefore, for kids of various levels to learn together, the teachers attempt to balance all three parts in each class. Their lessons feature a variety of enjoyable exercises in addition to reading and reciting, such as experiments, arts & crafts, tests, storytelling, and more.
The activities will ensure the kids stay focused and fresh in the class!
3. Best Quran Memorization Plans | Quran Memorization Class for Kids
Without needing to send kids to tahfiz school, kids memorize in part-time. iLuvQuran place a strong emphasis on customized Quran memorization programs in order to help students reach their full potential while taking their abilities into consideration.
They provide a different syllabus for different classes according to the age and general abilities of the kids. The average time taken by students to memorize fluently depends on the student's ability, but on average, 1-2 short sentences can be memorized within 1 hour.
| Age group | Class size | Target | Surahs |
| --- | --- | --- | --- |
| Quranic Babies (2-3 yrs) | 8 Children | 60% hafazan, 40% in-class activities | Al-Fatihah, Quraish to An-Nas |
| Quranic Beginners (4 yrs) | 8 Children | 60% hafazan, 40% in-class activities | Al-Fatihah, Quraish to An-Nas |
| Quranic Seedlings (5-7 yrs) | 6 Children | 60% Quran memorization, 40% surah understanding | Al-Fill to Al-Qadr |
| Quranic Junior Al-Hafiz (7-12 yrs) | 10 Children | 80% Quran memorization, 20% surah understanding | Juz 28-30 |
4. Regular Hifdz and Fun Based Understanding Tests | Quran Memorization Class for Kids
The teachers are not only focusing on surahs memorization, but they also provide surah understanding (storytelling, games, quizzes, videos, arts and crafts, and experiments related to the surah covered for the week). Their class help students memorize Quran in a stress-free environment; at their own pace.
This class also includes a variety of activities to introduce students to Arabic letters and words. With the aid of the story book, activity book, and DIY materials, the kids can conduct fun activities to explore the meanings of the verses of the Quran and play with knowledge!
How to Register Quran Memorization Class for Kids with iLuvQuran?
Parents who are interested in Quran memorization class for kids with iLuvQuran can refer to the links below:
Register via iLuvQuran Website
---
Disclaimer: The web administrator is not responsible for any of the sender's comments or posts in the site's comments section. The sender is solely responsible for any comments or posts made.